We can mount your TV to any wall, whether it be drywall with wood studs, drywall with metal studs, masonry brick walls, or wood paneled walls. Your TV is guaranteed to be structurally secured to your wall, and guaranteed not to fall. We also make sure it is professionally leveled and centered to meet your specifications.
Wire concealment and wire harnessing available. With this service we can provide the mount or we can install a mount that you have purchased. We can also remove an existing mount and install it in another location.
We can hide those unsightly wires behind the wall for a clean and beautiful look. We can cover any holes in the wall with a professional décor cover plate.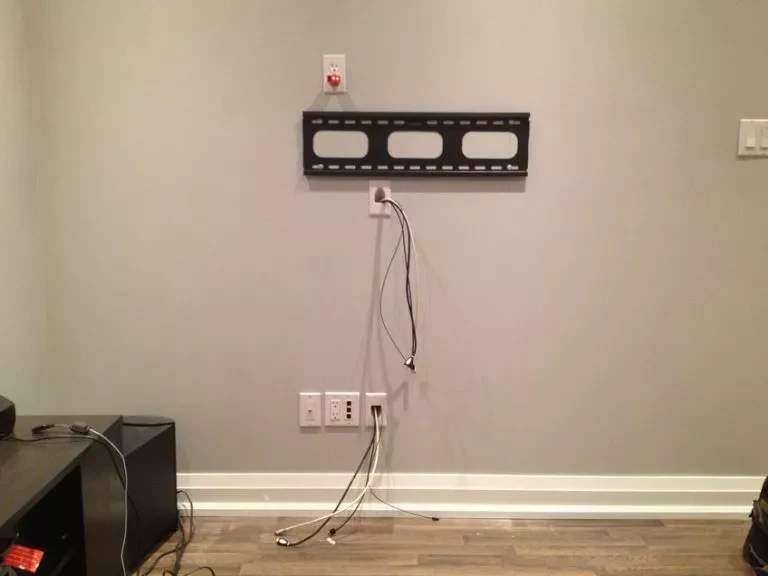 We can install electrical receptacles behind your TV or wherever necessary, to meet your specifications.

We also install lighting fixtures, ceiling fans, etc